A Quake 2 Total Conversion by Terry "Ricebug" DeLaney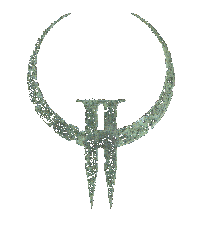 Diese Quake2 TC bildet die DOOM, bzw. DOOM2 Levels nach und ermöglicht somit eine völlig neue DOOM-Erfahrung für Quake 2 Spieler. Ich habe diese auf DOOMGATE zur Verfügung gestellt, da sie keine eigene Homepage besitzt, anderweitug kaum zu finden ist, oder nur mit nervigen Wartezeiten von werbungsfinanzierten Servern heruntergeladen werden kann. Auch wenn ich über Terry DeLaney nichts aktuelles in Erfahrung bringen konnte, so hat er doch bis etwa 2000/2001 viel für Quake2 gemacht. Neben REDOOMED gab es auch eine ganze Reihe interessanter Tutorials von ihm. Schade, dass er keine offizielle Homepage dafür hat.

Zum Spielen dieser TC benötigt man die QUAKE 2 Vollversion (V 3.20) sowie die unten angeführten RE-DOOMED Dateien. Die MAPs Downloads werden zum Spielen nicht benötigt. Die braucht man nur, wenn man selbst die Levels verändern möchte.

This Quake2 TC recreates the DOOM/DOOM2 maps for the Quake2 Engine, giving a completely new DOOM-Experience for Quake2 player. I've put these files in doomgate's download section, because they are elswhere hard to find or hard to download. The only place I found them was one of those boring an ad-sponsored servers with waiting times... I could not retrieve recent information about Terry DeLaney, but he made some nice stuff (and excellent tutorials!) for Quake 2 in the years 2000/2001. It's a shame, that there is no official homepage for his excellent work.(At least no one I know of..)

To play this TC you need the full registered Version of Quake 2 (V3.20) and the following RE-DOOMED-files. The MAPs DOWNLOADs are not required for playing. They are only useful for mappers and modders, that like to edit the levels by themselves.
RE-DOOMED DOWNLOADs
Knee deep in the dead - DOOM Episode 1
Shores Of hell - DOOM Episode 2
Inferno DOOM Episode 3
Thy Flesh Consumed -(Ultimate) DOOM Episode 4
DOOM2 Part 1
DOOM2 Part 2
DOOM2 Part 3

---
MAPs DOWNLOADs
DOOM Maps
DOOM 2 Maps